This article discusses the process for transferring a domain name away from your RAD WEB HOSTING account.

Depending on the Domain Name Extension (TLD), the process may vary.
Standard Method
Login to your Hosting Dashboard
Navigate to the Domain Manager
Locate the Domain Name you wish to transfer
From the Side Menu, select "Get EPP Code"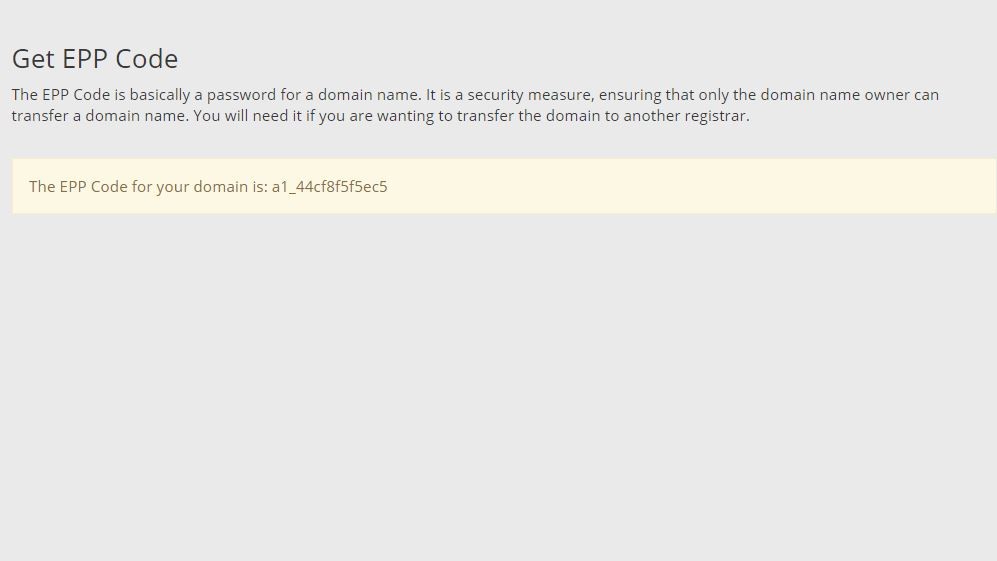 The EPP code is now displayed. You will be required to enter this information at your new registrar in order to begin the process of transferring the domain name. 


Alternative Method
For further assistance, please open a support ticket.