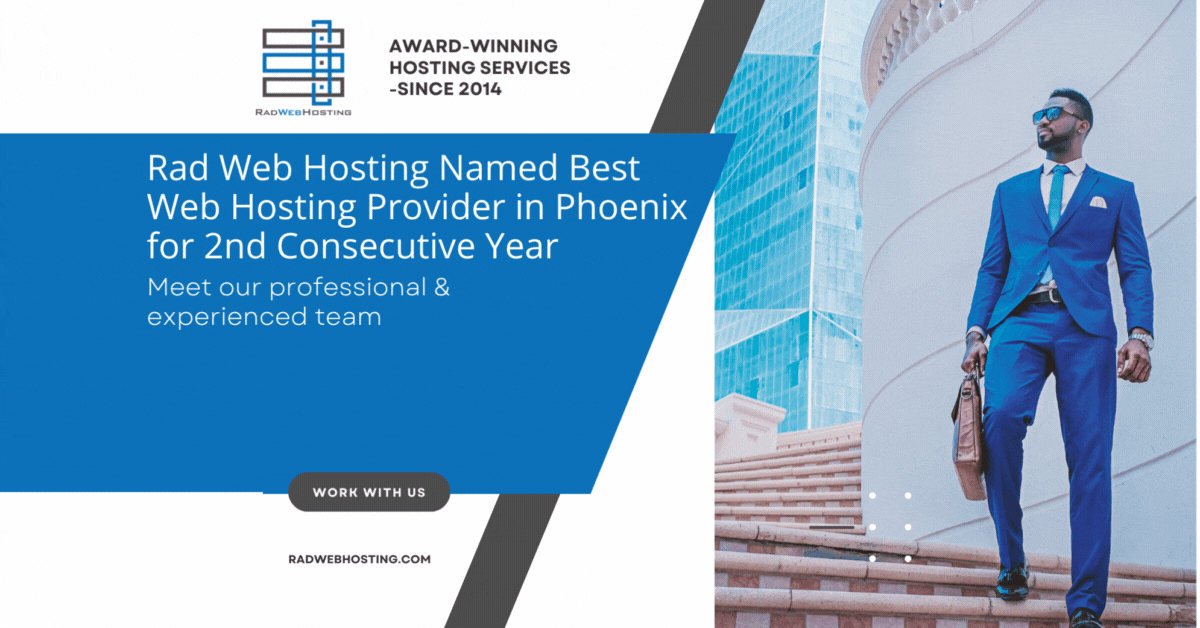 Rad Web Hosting was honored and humbled to be recognized as the best web hosting provider in Phoenix for a 2nd-straight year by the independent business assessment publication KevsBest.
Rad Web Hosting Takes Top Honors in Phoenix
For a 2nd-straight year, Rad Web Hosting has been named Best Web Hosting Provider in Phoenix, AZ by leading independent business publication, KevsBest.
Of their latest acknowledgement, Operations Manager, Scott Claeys had this to say:
We're pleased to be recognized for this award for a second time-in our most recently established point of presence. We're especially pleased that our service offering in Phoenix has been well-received. We hope our alternative hosting services continue to meet the needs of Phoenix-area businesses in 2023.
Rad Web Hosting has also won the distinction of Best Web Hosting Provider in Dallas, TX twice during the same span.
About KevsBest
KevsBest publishes articles listing rankings for the best businesses, people or places in a certain industry and/or geographic area, following a special set of guidelines to ensure every candidate is reviewed fairly.
You can't pay for being listed and these reviews are based on a 60-point checklist which contains key considerations for ranking a business.
To learn more about KevsBest, please visit them at https://kevsbest.com.
About Rad Web Hosting
Rad Web Hosting is a provider of website hosting, VPS, dedicated servers, and colocation since 2014. Founded in Dallas, TX, Rad Web Hosting has expanded to multiply US data center locations and increased network capacity beyond 40GbE.
To learn more about Rad Web Hosting, please visit them at https://radwebhosting.com.
Source:
https://kevsbest.com/web-hostings-in-phoenix/